When did mainstream weddings become so excessive?
There's nothing wrong with going all out if you have the means. But nowadays, it's all too common for middle-class couples to find themselves throwing a party they can't afford.
If you're smart, you won't give in to peer pressure.
There's beauty in simplicity! And that's a truth that's easily forgotten when it comes to wedding planning.
Here are six reasons why scaling back the spending for your wedding day ends up being more fulfilling—and even more romantic.
1. Affordable weddings have a more intimate feel
Here's the thing about expensive weddings: they tend to feel like a production.
If you were to accent and embellish every inch of an elegant reception hall and serve guests a multicourse meal on fine dishes, the result would be pretty impressive.
But you would lose something important along the way.
Simpler weddings make guests feel instantly at home. After all, not everyone is comfortable at fancy events.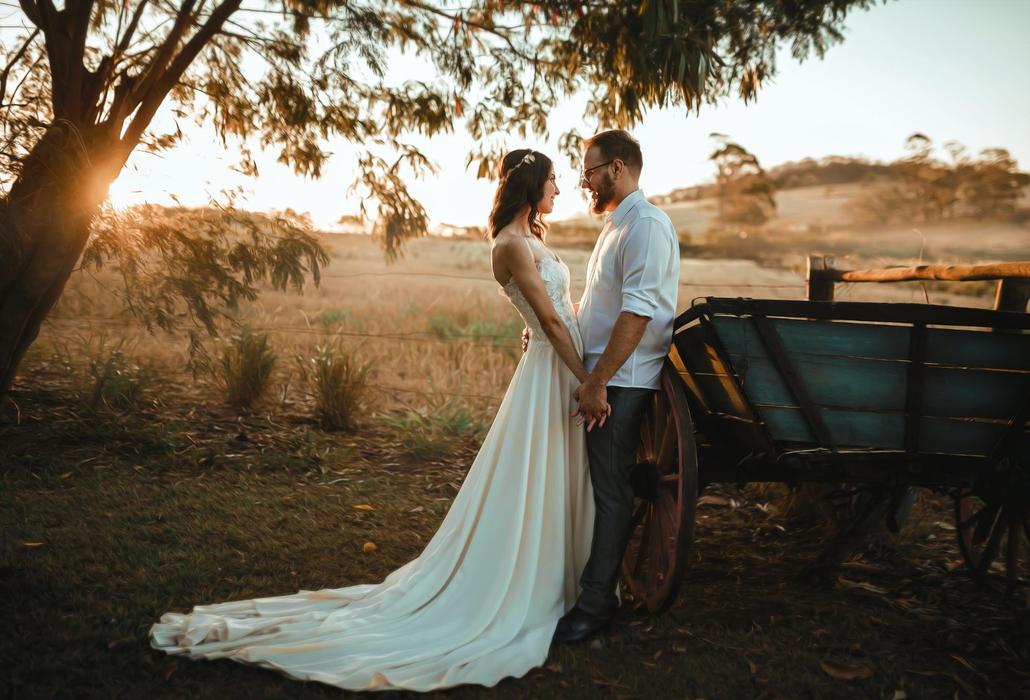 Image Source: Wesner Rodrigues via Pexels
Without all the frills, guests feel that they're a part of something raw, authentic, and intimate. In a sense, it feels more about the marriage than the wedding.
2. Every guest feels more special
If you're invited to an affordable wedding, you know the couple really wants you there. And that's a pretty good feeling!
The guest list was combed through over and over again, and only the most important guests made every cut.
From the guest's perspective, this makes the wedding more enjoyable. They feel humbled and honored to witness your big day.
From your perspective, happy and engaged guests make for an amazing party!
Not to mention, you'll have more time to spend with everyone you invited. That means no rushing around to greet people at each table before time runs out.
3. Less extravagance means less waste
There are so many odds and ends that go into the typical wedding celebration. But these "norms" are usually far from necessary.
The worst part? The vast majority of the little details that couples spend money on just get thrown out when the party's over.
Elaborate wedding invitations, save the dates, ceremony programs, wedding favors, obligatory trinkets used for decorations or finishing touches … the list goes on.
Forget about the bridal gown, veil, and shoes—even the bridesmaids usually have to buy pricey dresses that they'll never wear again.
Affordable weddings do more than save money. Couples on a budget are far less likely to pay top dollar for single-use items.
This results in conscious consumption rather than a "buy it all, we're celebrating" mentality.
If that's not a reason to cut spending on your wedding, we don't know what is!
4. Spending on what matters most
When you don't have tens of thousands of dollars put aside to spend on a wedding, every choice is purposeful.
Every detail is carefully thought out. This allows the couple's personality to shine through much more than it would if they just bought everything.
Rather than spending on whatever you feel your guests expect to see at a modern-day wedding celebration, you can prioritize what's most important to you.
For some couples, that's helping cover travel costs for certain family members and friends who live out of town and wouldn't be able to afford the trip.
For others, it may be hiring the best wedding photographer in the area to skillfully capture every moment of your special day so you'll never forget what it felt like.
Some prefer to save the big bucks for the honeymoon, where it's just the two of you going on your first adventure together as a married couple.
Those memories stick. You'll never forget them.
If you stay true to your wedding budget and put the money saved towards the honeymoon, you can have a meaningful wedding celebration and the honeymoon you always wanted.
5. Memories of humble beginnings
There's nothing sweeter than reminiscing about where you started as a couple.
You'll treasure looking back on the tiny apartment you first moved into after your honeymoon or the beautiful but simple rings that were all you could afford.
While you may wish for more right now, these are memories that remind you how much you and your partner wanted to commit to each other more than anything—for better or worse.
It just so happens that your simple wedding celebration can say a lot about your relationship's sincerity.
In fact, there's even a study that shows a correlation between affordable weddings and lasting marriages (and vice versa).
It goes without saying that there are plenty of exceptions to these findings. But it's still enough to help couples fully embrace their decision to stay within their budget.
6. Saving for your future
You've heard this one before because it's one of the best reasons of all to spend less on your wedding.
What matters most is what holds you together as a couple—not that trendy wedding aesthetic that looked so perfect on Pinterest.
Like it or not, having a reliable amount of savings to fall back on will actually benefit your relationship by lessening your financial burden as a couple.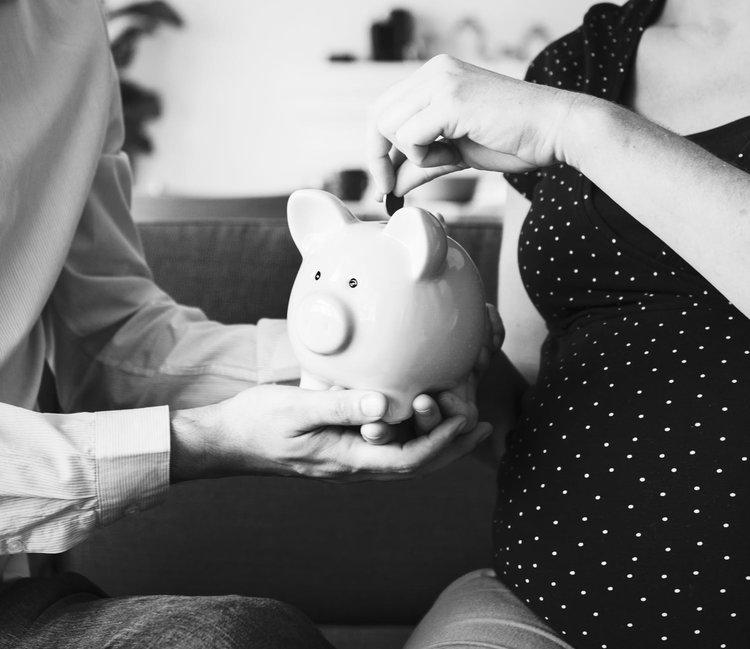 Image Source: Dosgoatsplans.com
Financial stress is often cited as one of the top reasons that marriages fail. So if the decision to budget is important to you, the wedding budget is the perfect place to start.
Putting on an affordable wedding is a meaningful way to begin your married life on a good note. And it's an excellent way to test your resolve to live within your means.
Conclusion
There's so much unspoken pressure to put on a lavish nuptial celebration.
But when you consider everything that you stand to gain by spending a more reasonable amount, a whole new perspective comes to the surface.
Your union is one of the best reasons you'll ever have to celebrate. Why spend it all on the first party?
In other words, you two have the rest of your lives to celebrate your marriage!
When you stick with what you can afford at the moment, it's more than just a smart financial choice. It's a meaningful way to put your relationship first.