There's nothing more disappointing than falling in love with a piece of clothing or jewelry only to discover that it's not available in your size.
Unfortunately, this scenario is all too common for women who wear larger sizes.
While the fashion industry is slowly beginning to catch on, the jewelry market is still far from inclusive.
Haven't we come far enough to make shopping an enjoyable experience—not just for some, but for everyone?
Shockingly, the answer is no.
It's not because retailers are unaware of the problem. And it's not because they're unable to do anything.
The sad truth is that retailers and customers alike simply don't care enough to change the way they do things.
And that's why the problem isn't going away.
Here at Blush and Bar, we're ready to talk about the biggest reasons plus-size jewelry is being left out of the conversation, and why that needs to change for good.
When society decides what's "normal"
Why are the needs of plus-sized women ignored in the jewelry industry today?
Because they have been brushed off for generations—and retailers haven't bothered to modernize their inventory and catch up with the times.
Historically, larger sizes, in general, were very rarely available in stores because the demand wasn't considered mainstream enough to justify it.
When the clothing store Lane Bryant coined the term "plus size" in the early 1920s, it brought more attention to the need for more women's sizes.
Even so, because inclusive sizing options are not available often enough, those who wear extended sizes are often made to feel unusual—which is far from reality.
Today, the average American woman wears clothing size 16–18.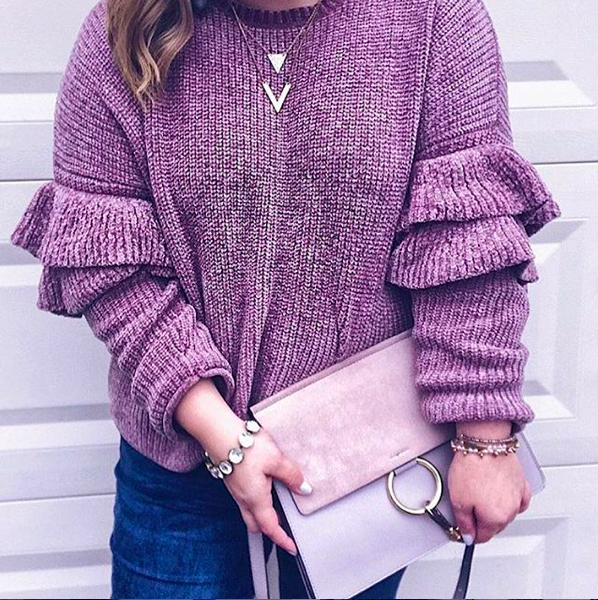 Source: Blush and Bar via Instagram.com
If we want to live in an inclusive and welcoming society, it's time to let outdated standards and prejudices disappear from our collective memory!
It's safe to say that large-scale design and manufacturing capabilities can accommodate everyone here in 2020. But it's up to retailers to make it a priority.
How plus-sized people are affected
If you've ever heard the phrase "the customer is always right," you'd think that convenience always lies with the customer.
Well, that's how it's meant to be. But it's not the case for everyone.
Most plus-sized women expect that their ring size won't be available when shopping in-store or online.
If they see something they like, there's no way to see how it would look on their hand—much less buy it on the spot for a fun, spontaneous purchase.
Instead, they have to consider special ordering—or arranging for a resizing after ordering a ring that doesn't fit.
This takes all the fun out of the shopping experience.
More than anything, it's a hoop that no one should have to jump through repeatedly. It's unnecessary, and it causes long-term damage.
How jewelers get away with it
The jewelry industry has mostly escaped the scrutiny of today's inclusivity campaigns.
Interestingly, creating a wide range of jewelry sizes that flatter everyone isn't nearly as complex as designing and producing plus-size clothing styles.
And yet, jewelry size offerings both online and especially in-store are usually limited.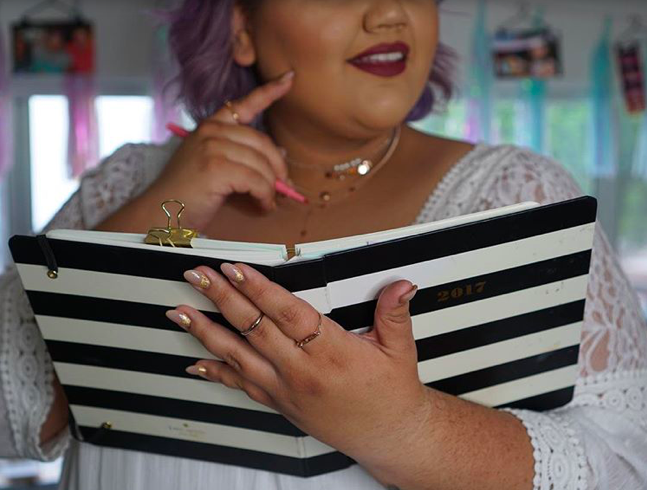 Source: Mic.com
It shouldn't be difficult to find an array of gorgeous rings in all sizes, anywhere you look.
But right now, that's the reality that many people face.
If you're wondering how jewelers manage to stay relevant without stocking plus-size rings, it's because the pressure isn't strong enough.
As long as they maintain the current norm, most customers won't bat an eye.
Instead, they'll ask the question: "What's the big deal? If the jewelry is too small, it can just be resized."
This illusion of accommodation happens to be convenient for retailers. In fact, it allows them to sidestep this important issue completely!
It's a thought process we've all been conditioned to accept. But it's not about customer service or inclusivity. It's about the retailer's bottom line.
Lack of empathy among consumers
Sadly, it's not only the jewelers who are to blame.
There are too many people who don't see a problem with limited sizing selections.
Since it doesn't affect everyone, most people don't take the time to think through how unpleasant it must be to be ignored by every mainstream jewelry retailer in the business.
Standard-sized people don't put themselves in the place of someone who struggles every time they shop to find something they like that fits.
While some have a myriad of options, others are expected to shop somewhere else or lose countless hours finding an item that works for them.
Here's the problem: making one group of people go out of their way to get what another group can get anywhere and anytime creates a hurtful inconsistency.
It's called inequality.
Eventually, when everyone catches on to the disparity, it becomes a stigma.
Until the stigma is overturned by powerful people who are willing to normalize every body shape and size, the industry (and those supporting it) continues to do more harm than good.
Conclusion
Inclusive jewelry is a no-brainer.
There should be nothing revolutionary about carrying a full range of ring sizes!
But until the majority of jewelry retailers get on board and start accommodating everyone, consumers have a moral obligation to shop where all women are welcome.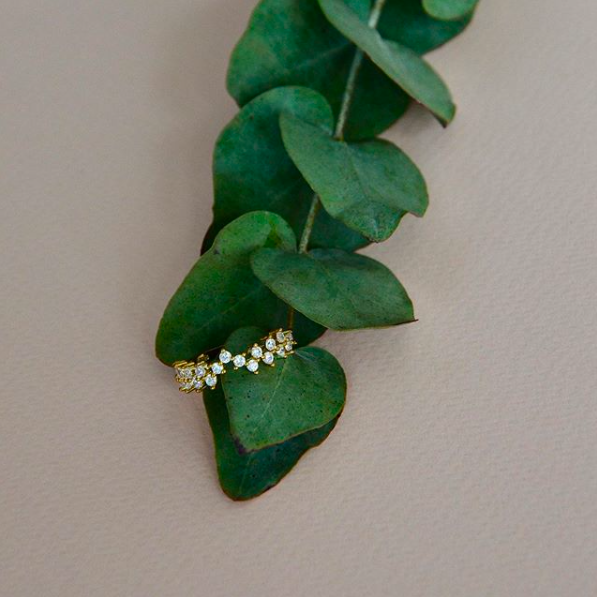 Source: Blush and Bar via Instagram.com
Voting with your dollar is a way of advocating for those who are overlooked. It's a way of withdrawing support from jewelers that only cater to women who wear straight sizes.
Here at Blush and Bar, giving every customer the same good experience is part of our mission. That's why we carry a full range of sizes in our ring selection, up to size 13!
Because when it comes to beauty, everyone counts—and no one should feel left behind.